Welcome to
​
fresh

hope
community
church
ALL PART OF ONE

BIG

FAMILY.
​
GODS!!
​
Unfortunately though, due to COVID, we are currently not meeting, so there are currently no activities being held at our church.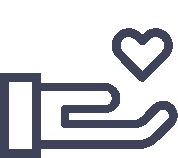 "This is love; not that we loved God, but that He loved us and sent His Son as an atoning sacrifice for our sins. Dear friends, since God so loved us, we also ought to love one another.
Upcoming
Events
​
sIMPLE SUNDAY
LUNCHES
We are a fairly new family of Christians, so we have lots to learn. The main activities at the moment are our Sunday Services, Bible studies, and our famous Mannafest meals every month.
​
As well as that, those of us who are able to, and who do not have other commitments often share a simple lunch on Sundays, after the service at about 1.30. So come along and stay for lunch! What better way to get to know us?
We have 2 bible studIES
every thursday......
Mornings in Corringham @ 10.30
and @ 7.30pm in the Chapel
​
Join us as we enjoy Gods word together, and drink from the river of life.
​
"How sweet are your words to my taste,
sweeter than honey to my mouth!
Through your teachings I get understanding;
therefore I hate every false way.
Your word is a lamp to my feet
and a light to my path."
King David
Psalm 119 v 103-105
​
Fresh Hope Community Church was started by St Margaret's, the large Anglican Church on the hill in the middle of Stanford Le Hope. However, on Jan 1st 2017, we began an adventure which sees us moving in the direction of total independence, and on Oct 7th 2018, we completed that process. We are now members of the Union of Evangelical Churches, who own the building where we meet and worship.
However, all Christians, whatever our denominational 'label' might say, are part of God's worldwide church. Ultimately, there is only ONE church, and we are all part of it. We all love Jesus, irrespective of our denominational badge and want more and more people to come to know Him too. Jesus changes lives, and gives us peace and joy as well as forgiving our sins. That is the Good News!
​
Come and join us, see what Jesus has done for us, and what He can do for you.